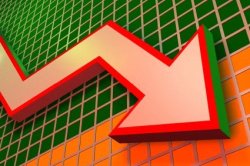 In the last few weeks the financial markets around the globe are in a big mess. As an affiliate marketer we experience the direct outcome by losing sales. It's pretty understandable: people buy less in times of uncertainty.
You can sit back and accept the situation or you can find creative ways to take advantage of it to make money differently. Those who are running PPC campaigns probably noticed a decrease in their bids (at least for some niches). I know about some affiliate marketers who decided to halt their projects until the market will show some positive signs. I don't think they are acting wisely. Even for those affiliate marketers who focus their work in 2-3 niches this period of time can be a good time to test new niches.
Here is my tip for you: When people don't like to spend money to buy their goods they are more than happy to get it for free.
Did you know that you can give people free stuff and get paid for it?
I am promoting a basic product that for each lead I am getting more than $30!
The users only needs to pay $2.95 S&H.
Sound simple? well it can be simple if you know how to do it right.
You will not find those kinds of campaigns at ClickBank or CJ.
There are networks like NeverBlue, Hydra and COPEAC that offer a variety of "free gifts" campaigns. Some of those campaigns can be found in all of those three networks but some campaigns are exclusive for each network. If you want to do it right my advice is to sign up in all of the three networks and then to look for the products that you feel most comfortable to promote.
Another reason to sign up to all of the three is the fact that some time the same campaign will have a different commission on each network. Obviously you will prefer to work with the network that pays the highest commission for a specific campaign.
Try to think about creative ways to promote those kinds of products. It's the key for your success. Think out of the box.
If you like this post then please consider subscribing to my
full feed RSS
.