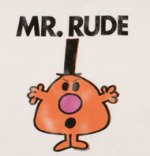 I would like to share with you a case that I had to deal with in the last couple of days. I have a campaign that I am running on one of my websites. It's going pretty well. Most of the traffic that I am getting for it is organic and some of it is PPC.
Few days ago I've noticed that something is wrong with this campaign. I don't check my campaign every day (in my opinion it's a waste of time). However, since I suspected that something is not working well I gave it a close look.
I was amazed to find out that the merchant changed the landing page for the link that I was using. This merchant has lots of affiliate links that you can use. I chose the affiliate link that fits to the pre sale page that I use on my website. I even used some of his colors and the graphics so when the user meets the sale page it will look familiar as possible.
I called the network and express my anger about the merchant action. Expectedly my affiliate manager apologized and he also justified my claims. However, I have no intention to continue my work with that merchant any more. Lucky me, he is not the only merchant that sale this line of products.
I never thought to check the merchants landing page on a daily basis and I am surly not going to start now. Imagine how much time it will take to an affiliate marketer to check 500 landing pages every day. On that time I can create a new campaign from start to end.
I tend to argue that this is the network responsibility – to make sure that the merchants will not change their landing pages without a clear notice upfront.
If you like this post then please consider subscribing to my
full feed RSS
.