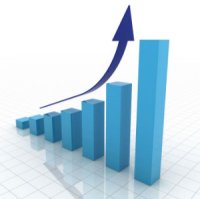 There is a simple way, yet creative, to increase your PPC campaign ROI.
Since I was talking about it a lot this week, I thought to bring it up also on my blog.
For almost any successful niche you will find more than one product. There are some niches that you can find more than 50 different offers. Each has its own landing page and many others characteristics that differentiate the offer from his competitors. As a result we experience different CR (conversion rate).
You probably heard it so many times; Do a spilt test. Checks which offer convert the best.  Its true and you are advised to do so, but this post is not about a split test.
I assume that you already found the best offer that convert best for your traffic. Intentionally I use the term "Convert best for your traffic" and not "Convert best" because you will find that what works for others might not works for you as vice versa.
But is it the best that you can get for your traffic. It is NOT !
Let's get straight to the bottom line. Most of the affiliate marketers forget that in a place they offer a product they can offer another one. By doing so, theoretically you double your campaign ROI. Because it sounds so simple affiliate marketers tend to drop this approach. After all the common spirit in the making money online community is that it has to be complex.
I do not support that myth. Making money online can be a simple task. The only thing you need to do is to use your mind, to be creative, to do a good research on how to use this sale technique effectively.
Let me give you 2 samples that you will find on the internet. The first one is very common although I don't use it due to morality issue (Google don't like it as well). The second one you will hardly find on the web but those who do so earn more money with less competitors, and most important they make money while giving a true added value to the buyer.
Case #1
There are many skin care products offers on the market. Their CPA is between $30 to $40. Lots of affiliate marketers are promoting them and therefore their bids rapidly increasing. Almost a year ago a gifted affiliate marketer (no names of course) started a campaign where he claims that he found the right way to use these products: it's all about the combination of the two different products. This campaign was designed as a blog with touching personal (fake) evidence. This campaign was a success and you can tell that only by the numbers of affiliate marketers who copied it to their benefit. It was just a matter of time until Google stepped in and gave a "SLAP" to those who did so.
Case #2
What if I tell you to promote an online fax service? How many do you think will jump on that offer? I bet almost none. The most common excuse will be that it's barely $10 commission with low margin.  What if I told you to promote a DIY (Do It Yourself) office desk?
The story is simple. There is a guy (no names again) who developed a "Start your own Home office" website where he give practical advice on how you can start your own home office. The idea is to help people to get things done without getting into huge expenses.  His average CPA is around $80! His ROI is more than 300%.
He will probably not get copied, mainly because most affiliate marketers are too lazy to do the kind of work he did.
It's up to you do decide whether you like to take your online marketing business to its next level or keep copy what others are doing. It could be the difference for making 100K a year or 1M a year.
If you like this post then please consider subscribing to my
full feed RSS
.